Dominic Wilson - Pi Labs: From freelancers to corporate teams, workers everywhere have embraced coworking spaces. The trend has many implications for how companies operate, but even more interesting is its impact on the world of commercial and office real estate.
Over the past decade, e-commerce offerings and home delivery services have flourished as traditional retail has declined. This has largely been the result of changes in consumer preferences — and that same phenomenon is driving shifts in the commercial and office real estate industry too.
Thanks to the decoupling of work and location in recent years, the flexible workspace industry is booming. According to projections from the coworking magazine Deskmag, 1.7 million people were working from approximately 19,000 coworking spaces worldwide by the end of 2018. Companies seeking to meet the demands of a more mobile workforce are rethinking traditional office setups and turning to coworking spaces to house their workers instead.
Coworking is ripping up the old playbook of real estate being a defensive asset class. Instead, with the brand premium aspect coworking adds, it's becoming something more fluid. The number of coworking venues has grown by 240% globally over the past three years, and around two-thirds of current coworking spaces anticipate expansion — of 70% of their area on average — and one third plan to open at least one more location.
Far from a trend involving freelancers, SMEs and startups alone, large companies are getting in on the action too. Facebook, for example, recently took on an entire WeWork premises at 125 Shaftesbury Avenue in London, which WeWork provides to them as flexible office space and now manages exclusively for the company.
Corporates view coworking venues as an opportunity to test new markets and ideas without a large initial time or cash outlay on premises and setup. Engaging with this area has become increasingly important in terms of attracting and retaining talent too. Companies globally are keen to get the best workers, and in hotbed cities like San Francisco, New York and London, property prices prompt people to move away. Offering flexible and mobile work options for staff and contractors alike is key to staying competitive in today's world. So what does all this mean for the wider real estate industry?
Firstly, and most obviously, a wave of change is already underway. The days of 10-year leases being the only way to generate income from commercial real estate are behind us. Shorter leases on collaborative, flexible workspace are fast becoming the norm in major markets everywhere.
One of the most visible examples is WeWork — currently valued at $42 billion — which has become the largest occupier of office space in both London and New York City. Founded in 2010, this unicorn has come to dominate and redefine 21st-century workspace. Its success well-demonstrates the wider economic shifts currently taking place in this sector, and the company is already diversifying and expanding into co-living and education.
Landlords previously enjoyed steady, long-term revenue, and predictable returns under the long-term commercial leases they agreed with their tenants — but the rise of coworking may offer even more appeal, albeit in different ways. As the trend continues, shorter term and more flexible leases, as well as building customisation, are likely to define the future of office real estate. For landlords willing to experiment, this can translate into more income per square foot: Coworking spaces yield between two and three times more revenue per square foot than traditional workspace offerings. Landlords such as British Land and Landsec have begun exploring the possibilities with their own flexible office brands, Storey and Myo respectively.
The model can work particularly well for vacant space, providing building owners with the chance to attract and build relationships with new types of tenant. Landlords can rent smaller sections of space to startups that might be traditionally thought of as high-risk for bigger commitments, and for those young companies that succeed and expand, landlords will reap the rewards as they grow and come to occupy more space.
Similarly, there is already evidence that coworking venues are becoming an effective sales funnel for longer-term and more lucrative landlord-tenant relationships that, at least in part, resemble more traditional arrangements. That said, flexible offices also pose challenges for investors: Landlords are finding it more difficult to lease small office units given the often more appealing and flexible offer from coworking operators. Meanwhile, WeWork recently unveiled "rent-by-the-minute" space, signalling more risk and the potential for market distortion.
Private offices within coworking venues are growing in popularity year-on-year, with the latest figures indicating they occupy 25% of workspace (up 6% from the 12 months prior). Even as companies grow and require more space and privacy, the unique features of a coworking venue — such as on-site amenities, community events, and an "office culture" shared with other companies and their workers — still hold their appeal, and encourage teams to stay rather than move on.
As the coworking trend continues, more and more real estate investors are choosing to include flexible workspaces in their portfolios, committing between 15% and 30% of a building or asset on average. Whether coworking venues themselves are the future of office real estate or they simply provide a means of establishing productive relationships between tenants and landlords earlier on than before, it's clear that flexible workspace is changing the game — not only for ambitious companies, but for real estate investors too.
About the Author
Dominic Wilson is Co-Founder and Managing General Partner at Pi Labs. He leads the firm in a general capacity with a specific focus on investments and investors. He also sits on the boards of Brolly, FalconDHQ and Office App. Dominic has a wide background in Private Equity Real Estate worked with both AEW Europe and Savills Investment Management and transacted over €3bn of deals across Europe. He has a degree in Law with French from the University of Birmingham and an MBA from the London Business School.
About Pi Labs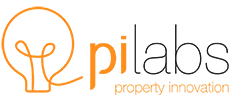 Pi Labs is Europe's first VC firm to focus exclusively on proptech investments. It has established itself as a pre-eminent global leader in the early stage domain in this vertical. To date, it has made 44 investments including Airsorted, Land Insight and Plentific. Pi Labs is global in its focus — it has backed founders from 21 different nationalities. To date, its portfolio companies have raised over $140m.
View original article here.